Our Management Team

---
経営陣について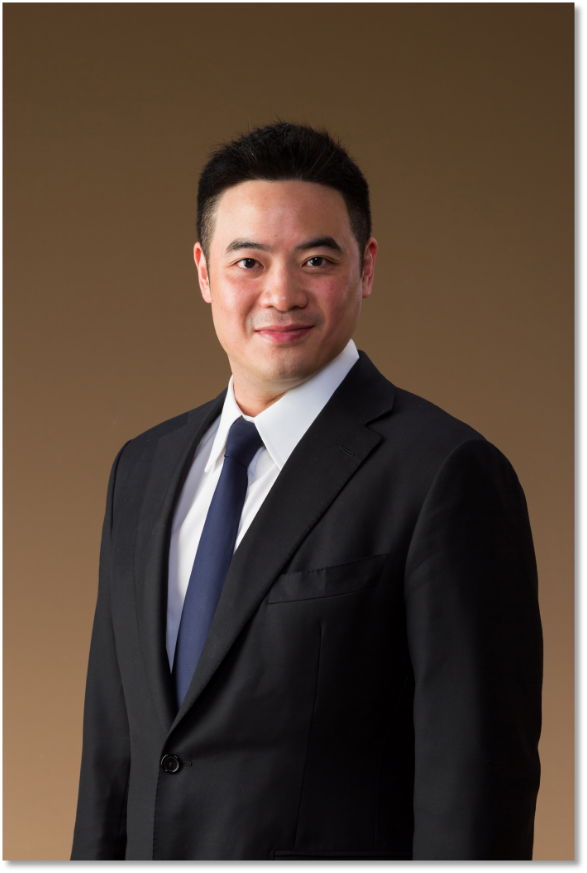 代表取締役社長
President & Chief Executive Officer
クォック・ゲイリー・ヤン・クエン
KWOK GARY YAN KUEN
---
バンク・オブ・アメリカ・メリル・リンチ社及びクレディ・スイス社の投資銀行部門で上級幹部職を歴任するなど、投資銀行業界にて13年以上にわたる経験を有し、直近ではバンク・オブ・アメリカ・メリル・リンチ社のアジア投資銀行部門においてホスピタリティー・カジノ産業担当部門の責任者として従事。金融機関における豊富なキャリアを通じて、エクイティファイナンス、デットファイナンス、M&A、アドバイザリーなど300億米ドルを上回る取引に携わる。2018年4月より株式会社 アゴーラ ホスピタリティー グループ及び株式会社 アゴーラ ホスピタリティーズの代表取締役に就任。ロンドン・スクール・オブ・エコノミクス卒(アカウンティング 及びファイナンス学士並びに修士)。
Mr. Gary Kwok has been appointed as Representative Director of Agora Hospitality Group as well as Agora Hospitalities on April 2018. He has over 13 years of experience and has held senior positions at Bank of America Merrill Lynch and Credit Suisse Investment Bank, most recently heading Bank of America Merrill Lynch's Hospitality and Gaming Investment Banking franchise in Asia. Throughout his career he has executed numerous equity and debt financing, mergers & acquisitions and advisory transactions in aggregate of over US$30 billion. He received his BSc and MSc Account & Finance degree from the London School of Economics.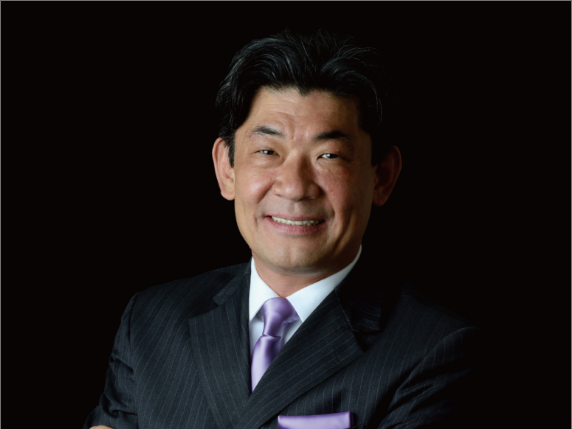 取締役 最高執行責任者
Director & Chief Operating Officer
---
1990年にヒルトン大阪の料理飲料部でキャリアをスタートさせ、1993年から2002年までヒルトンのロンドンやデュセルドルフ、イスタンブール、ジェッダ、バンコクの料理飲料部、宿泊部、営業部で勤務。その後、2003年にル・メリディアン・タシケント・パレス・ホテル、メトロポリタン・パレス・ホテル・ドバイで営業本部長を歴任。2005年にインターコンチネンタルホテルズに入社、インターコンチネンタル・リージェンシー・バーレーンで営業統括本部長及び総支配人代理、インターコンチネンタル・横浜・グランドで副総支配人を務めた後に、2010年にケンピンスキーホテルズに入社。ケンピンスキー・ホテル・イシュタール・デッドシーでホテル支配人、2012年ケンピンスキー・ホテル・アカバ・レッドシー総支配人、2014年にケンピンスキー・セイシェル・リゾート・べ・ラザーで総支配人を歴任。長年に渡り海外10カ国、ヨーロッパ系のラグジュアリー、デラックスホテルグループにて上級幹部職を歴任。2019年10月より現職。グリニッジ・スクール・オブ・マネジメント(イギリス)、経営学士「Postgraduate Diploma in Management Study (DMS)」取得、ネオマ・ビジネス・スクール(フランス)、経営学修士「Postgraduate Executive Master of Business Administration (EMBA)」取得。
Mr. Egami started his career in 1993 in the Food & Beverage department at the Hilton Osaka and has gradually worked his way up through all departments in Hotel Operations including Front Office, Reservations, Sales & Marketing, Business Development, Quality Management and Senior Management as General Manager. He has developed an extensive work experience in 11 countries around the world including Japan and within Europe, the Middle East, Africa and Asia for Business as well as Leisure world famous 5 stars group properties as Kempinski Hotels, Hilton Hotels and InterContinental Hotels Group. In Japan, he was previously with the Hilton Osaka and the InterContinental Yokohama Grand where he was managing the entire operation of over USD 100M revenue as Resident Manager, overseeing 700 employees. Most recently he was the General Manager at the Kempinski Seychelles Resort Baie Lazare where he was in charge of a large resort operation. Mr. Egami was awarded a Master of Business Administration (EMBA) Degree from the NEOMA Business School in Paris, France and a Diploma in Management Study (DMS) from the Greenwich School of Management in London, UK.
取締役 エグゼクティブ・ヴァイス・プレジデント
Director & Executive Vice President
---
伊藤忠商事株式会社にてホテル日航東京開業準備室(出向)及び海外市場開発部アジア・中国・大洋州室を経て、2002年㈱イーシップ物流コンサルタントとしてSCMシステム再構築業務に従事。2005年より上海に渡り、上海宏軒広告有限公司設立、㈱新華通信ネットジャパン代表取締役社長を経て、2007年より上海天基広告有限公司 副総経理。2011年より、商社・物流業界での経験を活かしグループ内の購買システムの構築を担当。現在に至る。
Mr. Hiroshi Aso with his wide network from his career background at Itochu Corporation, is responsible for sourcing new hotel transaction and development projects. He was involved in development project of Hotel Nikko Tokyo in 1995. Prior to joining Agora, he was the C.E.O. & President of Xin Hua Net Japan K.K. as well as Director of Ten Key Advertising Co. in Shanghai, which runs Chinese outbound travel portal site called jpwindow.com